Decision Support System for Global Civil Aviation developed by ICM presented in Bangkok
16 December 2019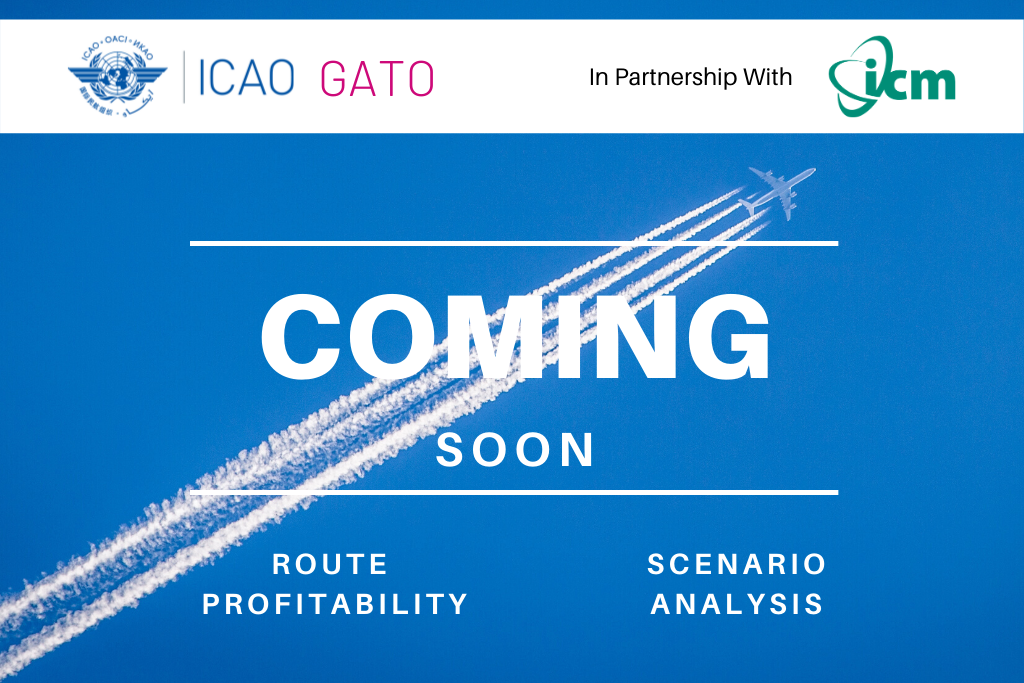 Strategic connectivity between pairs of airports around the globe, predicting economic potential of airline mergers and business impact of opening new non-stop long-haul global routes are some of the key functionalities of GATO Decision Support System developed by ICM team.
The team leader, Dr. Jan Malawko spoke about these tools and future developments in Bangkok during ICAO seminar (Aviation Data and Analysis Seminar, December 10-13, 2019).
Dr. Malawko presentation demonstrated the value of visual analytics as a mechanism of instantaneous interpretation of analytics results, crucial for aviation planners and managers. His presentation focused on three different air traffic case studies:
Strategic airport pair connectivity;
Validation of airline merger scenarios and consequences;
Impact of opening of new non-stop airline routes.
5 analytics components of GATO
The session titled  "Air Connectivity and Competition – Finding Airport and Airline synergies using visual Big Data analytics" showcased the five-year-long collaboration between ICAO and ICM on a joint Global Air Transport Optimization (GATO) project. GATO decision support system is in early adoption phase and features the first five analytics components:
Airlines analysis;
Airport analysis;
Country analysis;
Route analysis;
Freedom of the Air analysis.
The project outcome is based on the last eight years Big Data Air Traffic repository containing a complete record of billions of records for entire civil aviation traffic around the world.
Emergency Squawk Detection System
Dr. Malawko reported also on an another critical information system developed by his team: Emergency Squawk Detection System. The goal of this application is to monitor and collect distress signals sent by aircraft; in particular squawks 7500, 7600 and 7700. The system downloads ADS-B data from FlightAware in real-time, filters and normalizes the records and stores them in an aggregated form in the data repository maintained at ICM.
An API in a form of RESTful web services is provided with a feed of current in-flight emergencies, including their importance, geographic features and time trends, as well as a query interface for past events. The system filters out false positives. The alerts related to current emergencies can also be actively fed to interested external parties, such as CAAs and ANSPs.
---
The ICM developed systems: GATO as a set of cutting-edge decision making support tools for air traffic and Emergency Squawk Detection System were also presented by Dr. Malawko in June 2019 during the ICAO branch conference in Istanbul. Dr. Jan Malawko is a Research Professor at the Interdisciplinary Centre for Mathematical and Computational Modelling, University of Warsaw, where has been supervising the ICAO-ICM project since 2015.
---
ICAO Applications
GATO and Emergency Squawk Detection System (as an important part of ADS-B) applications were also presented during the workshop part of the conference. Hands-on training included:
Traffic forecasting application;
Fleet and aviation personnel forecasting application;
Cost-benefit analysis application;
Aero-Tariffs (airport and air navigation services charges);
Global Air Transport Optimisation (GATO);
Automatic Dependent Surveillance – Broadcast (ADS-B) application;
ICAOdata+
---
Objectives of the ICAO's seminar
The ICAO event was attended by close to hundred representatives of the (mainly APAC) States, academia, industries (airports, airlines, producers of aircraft) and organizations (ACI World, AAPA, EASA, IATA, IFALPA).
Some of the topics of the conference were:
The International Transport Forum (ITF) non-urban passenger model: structure and forecasts;
Economics of Airports / Economics of Airlines;
Forecasting and Cost-Benefit Analysis for Air Transport Planning;
Use of Big Data, Artificial Intelligence, Machine Learning and Visualization for Safety and Air Navigation.
The Seminar provided an opportunity to foster the dialogue between the States, international organizations and aviation stakeholders on the use of aviation data and analysis to facilitate data-driven decision making.
The Seminar also provided participants with an opportunity to learn about the new ICAO solutions, such as ICM-developed GATO, designed to help States and Corporations to optimize the social and economic benefits of air transport in the region.