Educational project in oncology awarded a 4EU+ grant
11 September 2020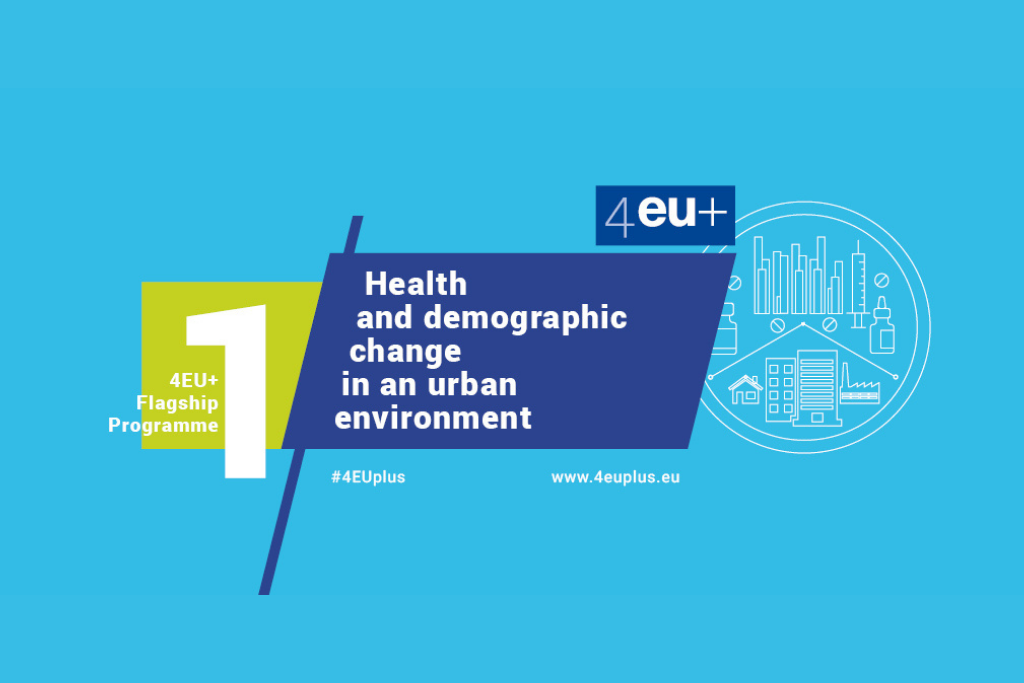 A project  "Comprehensive and integrative educational program in oncology" has been approved for funding by the 4EU+ European University Alliance.
Beneficiaries are Interdisciplinary Centre for Mathematical and Computational Modelling (ICM) together with Assistance Publique – Hôpitaux de Paris (AP-HP), CESNET (Universities of the Czech Republic and the Czech Academy of Sciences) and National Cancer Institute of Milan (INT). The project coordinator on the ICM side is Dr Catherine Suski-Grabowski.
The objective of the awarded project is to provide a comprehensive and integrated educational program in molecular and clinical oncology to help students identify their field of interest for a PhD program in oncology.
"Oncology becomes a more and more specialized domain requiring interdisciplinary knowledge and skills. Together with Ahmed Idbaih (AP-HP, project leader), Aleski Sedo (CESNET) and Giancarlo Pruneri (INT) we have developed a program including clinical and preclinical research" – said Dr Catherine Suski-Grabowski from ICM University of Warsaw.

"The first part of the program involves cancer in medical clinics, therapeutic strategies in oncology and skills for running and analyzing clinical trials. The second (preclinical) part focuses on molecular and cell oncogenesis including tumor cell biology, tumor cell microenvironment and tumor microenvironment; translational research (biomarker identification and drug development); as well as skills for research in oncology (in silico, in vitro and in vivo)" – explained Dr Suski-Grabowski.
Educational program in oncology aims at three outcomes:
a summer school in July 2021 in Warsaw (through collaborations between Charles University, Sorbonne University, University of Milan and University of Warsaw; also invited University of Copenhagen and Heidelberg University);
a Master program, composed of micro-degrees, starting in September 2022;
a PhD program starting in September 2024.
The project will contribute to federate and jointly involve the six universities in research and practice in fight against cancer. The six universities in collaborations with European companies will share expertise, skills and tools to train young students at the cutting edge knowledge in the field of cancer research. The universities, students and companies will be share knowledge, and skills toward the development of innovative therapeutic strategies in cancer.
The letter of award, signed by Volker Balli, 4EU+ Secretary General and Isabelle Kratz 4EU+ project Officer Sorbonne Université, contains this remark:
"The 4EU+ Management Committee would like to thank you for having submitted a project proposal in the 1st call for 4EU+ educational projects. We value the thought and effort that you, together with colleagues from other 4EU+ universities, put in the preparation. Projects like yours are a key element for building up cooperation within our Alliance".
---
The European Universities Alliance 4EU+ currently associates six universities implementing over 100 joint research, education and employee competence improvement projects. This activity focuses on four flagship programs:
Flagship 1: Health and demographic change in an urban environment,
Flagship 2: Europe in a changing world: Understanding and engaging societies, economies, cultures and languages,
Flagship 3: Transforming science and society by advancing information, computation and communication,
Flagship 4: Biodiversity and sustainable development.