Open Science Platform releases report on transformative contracts
17 February 2021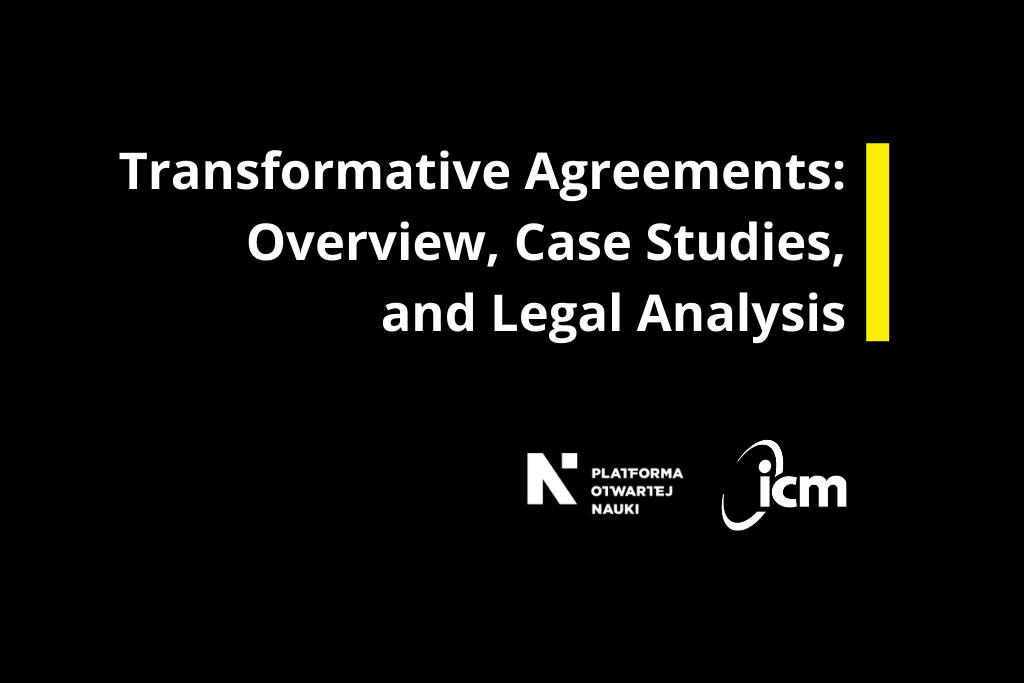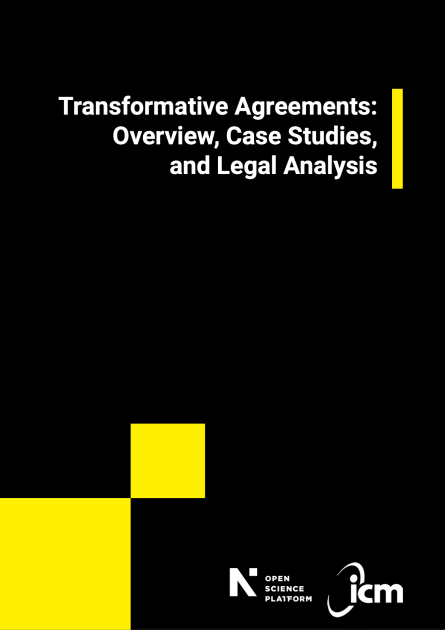 A new report has been published by the Interdisciplinary Centre for Mathematical and Computational Modelling at the University of Warsaw to present the current situation regarding transformative agreements. The report entitled "Transformative Agreements: Overview, Case Studies, and Legal Analysis" sheds light on transformative agreements from the factual and legal point of view, as well as provides some recommendations in this area.
The first chapter provides the context and main principles of Plan S, focusing on possible strategies to encourage subscription publishers to transition to open access. The second one summarizes the current state of negotiations and agreements between scientific institutions and publishers in selected European countries and the United States. The third chapter is a legal analysis of selected transformation agreements from the ESAC Transformative Agreement Registry. Chapter four contains three case studies, i.e. in-depth analysis of the situation in Germany, Sweden, and Norway, written by authors from these countries. Finally, chapter five provides recommendations concerning both the legal aspect of transformative agreements and negotiation procedures in general.
Transformative agreements are supposed to serve as a means of transitioning from a subscription-based model of scientific publishing to full and immediate open access. Existing agreements with scientific publishers are renegotiated to support this transition as the financial resources invested in subscriptions are shifted to publishing charges. The aim is to ensure that research outputs are fully open and reusable. Transformative agreements are being implemented worldwide by many consortia to improve transparency of the use of public funds and control the costs of scientific publishing. Initiatives active in this area, such as OA2020, Plan S, or ESAC (Efficiency and Standards for Article Charges), develop a framework that supports the alignment of goals and negotiating strategies to achieve the global-scale impact.
The report, edited by Jakub Szprot and Natalia Gruenpeter, was prepared as part of the Open Science Platform activities by a team of authors from the Interdisciplinary Centre for Mathematical and Computational Modelling at the University of Warsaw (Natalia Gruenpeter, Nikodem Rycko, Krzysztof Siewicz, Jakub Szprot) in cooperation with the authors of the case studies.
The full report is available under the Creative Commons Attribution 4.0 International (CC BY) license at: https://zenodo.org/record/4543422#.YCzX5BNKjOR