Unprecedented agreement with Elsevier for Polish science
13 June 2019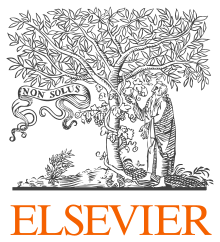 Poland has negotiated unique terms of agreement with Elsevier all over the world. In addition to the standard offer, we have received a license for the publication of 3,000 articles for authors from Poland, as well as full packages of journals from Lancet and Cell groups.
More than 500 Polish scientific institutions have been using the collections since June 2019. For nearly all the students and scientists in Poland, this means access to over 1,800 journals and scientific research conducted by nearly 11,000 institutions all over the world.
Interdisciplinary Center for Mathematical and Computational Modeling at the University of Warsaw (ICM) is signatory to the agreement with Elsevier. The agreement for the period 2019-2021 was signed after four months of negotiations, conducted to the order of the Ministry of Science and Higher Education.
"As part of the new, unprecedented license, we not only have significantly reduced the price, but also provided free access to all the journals from Lancet and Cell groups. At the same time, the agreement covers prepaid publishing in open access for 3,000 authors from Poland and a significant discount for more scientific articles. Currently, there is no other virtual library with such possibilities in the world" – emphasizes Dr Marek Michalewicz, director of ICM.
Open Access

Open Access program allows publication in three subsequent years respectively: 500, 1,000 and 1,500 articles from Poland whose cost has already been financed under the national Elsevier license. Detailed information for authors wishing to use Open Access will soon be provided in a separate message by ICM Virtual Science Library.
The agreement with Elsevier also includes 1,819 magazines, namely 1,638 current journals and 181 archival journals. The subscription concerns, among others, 18 journals with the highest CiteScore index and 4 journals from the Lancet group. The inclusion of the full group of Cell journals in the Elsevier Catalog 2019 is a real novelty.
The Elsevier national license also includes selected packages of books purchased in 2015 and 2016, namely 1,712 monographs from 2013 and 2014, and 803 volumes of book series or handbook series from the period 2011-2015.
Science Direct and SciVal
Elsevier collections are available on Science Direct server. In addition, all the magazines are also archived and shared by ICM on Infona server; soon, there will also be books with the right of indefinite national access.
In parallel with Science Direct, the license agreement makes SciVal platform and Scopus scientific database accessible to administrators of scientific institutions, the Ministry of Science and Higher Education as well as all the Polish scientists. Access to these tools supports Polish academic programs by enabling scientists to conduct comparative research by confronting results with more than 10,700 institutions all over the world.
—
Deep Discount Price
Interdisciplinary Center for Mathematical and Computational Modeling of the University of Warsaw provides worldwide resources of knowledge through ICM Virtual Science Library. Up-to-date and detailed descriptions of national licenses – including Elsevier – can be found in the ICM Virtual Science Library bulletin.
Each institution licensed by Elsevier has the right to purchase any title in a printed version at a reduced price, the so-called Deep Discount Price (DDP), which is in most cases 25 percent of the catalog price. The DDP catalog for 2019 will be available soon. The purchase of licenses by new entities is possible on a continuous basis.
---
Joint ICM and Elsevier press release regarding the purchase of a license
Elsevier-Poland agreement for national license boosts access to high quality research
Amsterdam, June 3, 2019 – Elsevier, the information analytics business specializing in science and health, and the Polish consortium for higher education, today agreed on a national license agreement for access to critical academic research, while advancing Poland's open access objectives.
The new three-year national license is based on a thorough analysis of the Polish requirements for access to research, the country's publishing choices and its focus on research quality. It provides over 500 universities and research institutions across the country with access to ScienceDirect, Elsevier's leading platform of peer-reviewed scholarly literature, as well as SciVal, the research performance tool, and Scopus, the largest abstract and citation database of peer-reviewed literature.
The Polish research community will have access to the highest-quality research published in Elsevier journals and titles by its society partners. As part of the agreement, Elsevier will also help the Polish consortium, led by the Interdisciplinary Centre for Mathematical and Computational Modelling (ICM), University of Warsaw (UW), to support open access publishing.
"We're delighted to reach this agreement with Elsevier as it enables access to the high-quality research that is vital for our students and researchers. It will advance our ambitious research agenda," said Dr. Marek Michalewicz, Director at ICM, UW. "In addition, through the inclusion of an open access component, we have made important steps towards enabling Polish research to gain free accessibility and visibility."
Access to Scopus and SciVal will support Polish research in benchmarking its performance against more than 10,700 research institutions and their associated researchers from across the world, supporting the quality of Polish academic programs.
"We look forward to continuing to support the Polish research community as it carries out its vitally important work," said Gino Ussi, Elsevier's Executive Vice President. "Elsevier's approach has been to engage with ICM to understand its specific objectives and to work closely with its team to create an innovative agreement.
"This new national license supports the Polish research community by providing access to the highest-quality research while enabling it to manage the Polish research landscape strategically. The license will also help Poland achieve its ambitious Open Science objectives."
About Elsevier
Elsevier is a global information analytics business that helps scientists and clinicians to find new answers, reshape human knowledge, and tackle the most urgent human crises. For 140 years, we have partnered with the research world to curate and verify scientific knowledge. Today, we're committed to bringing that rigor to a new generation of platforms. Elsevier provides digital solutions and tools in the areas of strategic research management, R&D performance, clinical decision support, and professional education; including ScienceDirect, Scopus, SciVal, ClinicalKey and Sherpath. Elsevier publishes over 2,500 digitized journals, including The Lancet and Cell, 39,000 e-book titles and many iconic reference works, including Gray's Anatomy. Elsevier is part of RELX, a global provider of information-based analytics and decision tools for professional and business customers.